I've worked 8 hours straight (unless Peanut Butter and Jelly time is considered break time) working on this new business that I will soon open. I actually don't have much energy left to make a "real" post so I'm just gonna bombard you with random stuff (yet again)
1.) Whoever said that becoming your own boss is easy.... is a big fat liar!!!
I've worked for myself before as a freelancer (still am) and it wasn't that tough. I just signed up at ODesk and Freelancer.com, updated my profile, made bids on projects, and waited to get hired. Yes, I spent countless hours bidding and convincing potential clients on why they should hire me, but that's it. I didn't have to invest so much time, effort, and money before. This new upcoming business of mine is like my first child - I stay up until midnight to sort things out, contact members, update the site, etc. It may sound like I'm complaining, but I promise I'm not! :) In fact, I love what I'm doing and I think that's what matters. As I've mentioned on my previous post, I'm more confident working for myself and not anyone else. I also perform best when I LOVE what I'm doing. Seriously, I'm a very stubborn person and I can't really bring myself to do something which I don't like at all. Okay, this is getting a bit long. Main point is, I'm happy and I've never felt so determined in my entire life. Accomplishing something at the end of the day feels so great! (
Although I think I need to slow it down a bit because finals are coming but I will launch it soon enough!
)
2.) I came across a forum on BBN last week about sponsoring ads and which blogs gave them the most traffic.
Well, I have some great news for you because I got myself a very great bargain. I know that most of you will be logging on to Passionfruit Ads as soon as you finish reading this. Wanna know why? Camie who blogs over at
Wild Spirit
offers her ads for only $7. Yup SEVEN DOLLARS. She currently has 6000+ followers and because of that, she sent me about a thousand hits last week. I've known her since I was about 14 and trust me, you will love working with her :) Send her some love and tell her I sent you! You can send her a message
here
or follow her
Twitter.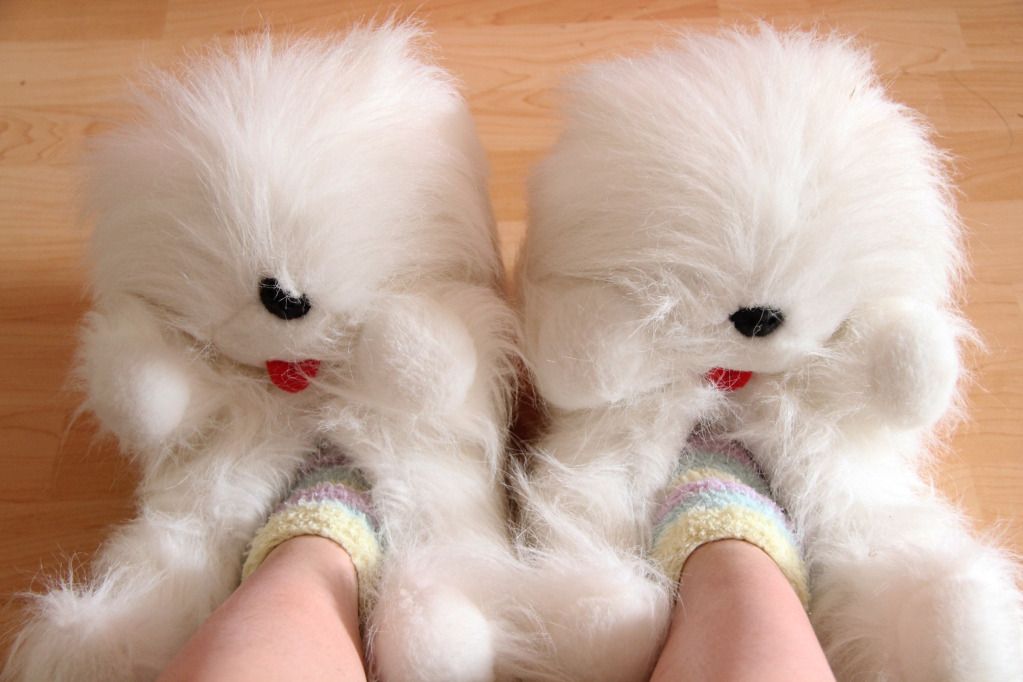 3.) Don't you just love my fluffy puppy slippers?
I can't stop walking around them, they're just too comfy. My dad bought it from a garage sale on Saturday and gave it to my brother. I could not resist not having it so I just get it whenever he's at school ;) He doesn't even pester me about it... so I guess it's officially mine now? :D
PS: I finally reached 400 followers, just in time for my second month here on Blogger! :) I'm super happy and thankful for all the friendships I've established here so far :) Also, I will post the second part of my
previous blog entry
about my traumatic experience before the week ends. Have a good Wednesday guys! xx
Facebook || Twitter || Pinterest || Bloglovin